- In PDF Format -
Also, please visit our 'Proverbs for Youth' Section
God's Bible Pathways For Children - Children's Book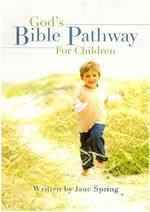 God's Holy Days
God's Holy Sabbath
Higher resolution - 13.8 MB
Lower resolution - 3.01 MB
The PASSOVER Promise
Higher resolution - 41.4 MB
Part 1: Lower resolution - 2.94 MB
Part 2: Lower resolution - 2.66 MB
Feast of Unleavened Bread
Higher resolution - 29.4 MB
Lower resolution - 3.91 MB
Pentecost
Higher resolution - 21.1 MB
Lower resolution - 3.06 MB
Feast of Trumpets
Higher resolution - 1.55 MB
Lower resolution - 1.36 MB
Day of Atonement - 2009New
Higher resolution - 6.30 MB
Lower resolution - 2.24 MB
Feast of Tabernacles & Last Great Day 2006─2009
FOT & LGD 2009 - How God Is Using The Least New
Higher resolution - 11.6 MB
Lower resolution - 3.25 MB
FOT & LGD 2008 - The Law shall go forth from Zion
Higher resolution - 14.4 MB
Lower resolution - 2.33 MB
FOT & LGD 2007
Higher resolution - 33.1 MB
Lower resolution - 3.83 MB
FOT & LGD 2006 - Heaven & Earth
Higher resolution - 17.2 MB
Lower resolution - 2.34 MB
Youth Series #1
The Proverbs of Solomon
Lower resolution - 2.54 MB
Thank you for visiting our Children's page!
These coloring books are tools to help Parents to teach their children the truths of God. Sabbath school teachers are encouraged to copy pages for the children in their Sabbath school classes. If you need a Sabbath school, start one and use coloring book pages!
SPECIAL NOTE: These coloring books were originally in book format with facing pages and would look best if printed two sided, then stapled together and the inside margins are still intact.
For questions or comments, please Contact the Author
NOTE: Please right-click & choose "save target as" or "save link as" if you wish to save to your computer.
To read this paper, you will need to have the free program installed. Please click on the "Get Acrobat Reader" image below, if you do not have it. Download Free Program to read this article! http://get.adobe.com/reader/otherversions/